Dear Macaroni Kid Readers!
We now realize now, maybe more than ever, that we are all a part of one global team- for good! A team bonded together by the unthinkable, searching for inspiration, for meaning and for focus in difficult times like these.
In appreciation, your local Financial Advisory Firm- Premier Wealth Partners is so proud to share with your our "Thrive, Not Survive" Speaker Series- designed just for our clients and friends of Premier Wealth Partners. We'd like to invite you to join us!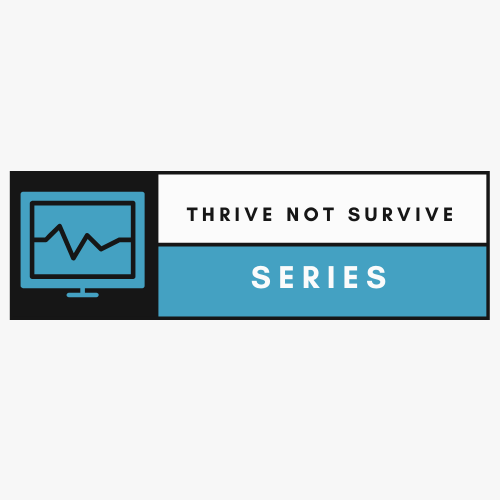 We wanted to give back to you, to our Pittsburgh community and to our nation by showing our support in a simple way.
Below you will find a lineup of amazing speakers for the next 5 weeks! Some locally sourced as it's our goal to support local during this time.
Each speaker session aims to give you, our PWP friends, an hour of inspiring conversation, tips, challenges and stories. Inspiring us to come out of this, better than we went in! So sit back, relax and enjoy what we've put together for the next 5 weeks!
Please register for as many sessions as you'd like and please feel free to share this with your friends, colleagues and family by using the provided social media or email share buttons on each registration link. We are always looking to grow and meet new friends!
We'll have:
Book Giveaways
Uber Eats Cards Giveaways
& fun in each session!
This is OUR way to support local restaurants and to say thank YOU to our local community for THEIR support all these years.

Register by clicking the registration links below, remember that space is limited and that we want you to share these opportunities with friends!
Your Premier Wealth Partners Team
Want to learn more about Premier Wealth Partners?
Give us a call at 412-282-3901 and let our team know you saw us on Macaroni Kid. We're here to help in any way we can during this time!
Info can be found below about each speaker! Please click the provided links to register. You may register for as many as you'd like! Everyone is welcome!
MAY 14, 2020 5:00 PM ET
Lindsey Smith- Food Mood Girl! Thursday May 14, 2020 5:00 PM Click here to register!
Learn to cook for your mood & ready the evenings dinner! Follow along with a Pizza Crust Demo (with minimal ingredients list sent to you prior!)
Lindsey Smith, known as the Food Mood Girl, is a nationally recognized author, health coach, dynamic speaker and rapper (you read that right) devoted to helping everyone live a more vibrant life through self-love and guilt-free living. For more information, visit www.FoodMoodGirl.com.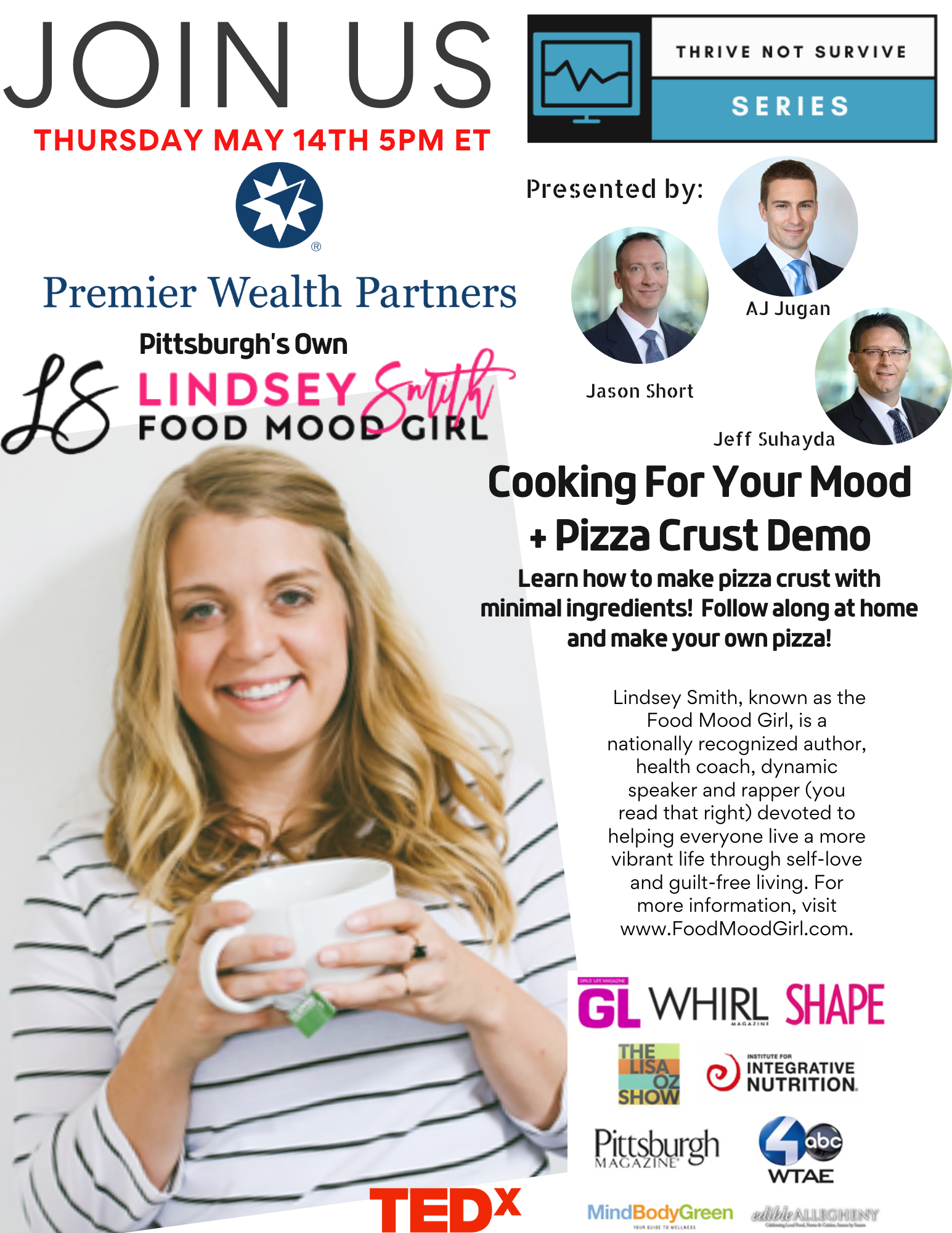 Joyce Shulman- Thursday May 21, 2020 12:00 PM! Click here to register!
We're talking GOAL CRUSHING during Covid-19 and the power and benefits that "walking" can bring mentally and physically!
Co-founder and CEO of Macaroni Kid and 99 Walks. Idea junkie. Entrepreneur. Addicted skier. Recovering lawyer. CrossFitter. Author and TedX speaker. Joyce seeks to start a movement - literally -- to forge connections, build community and encourage happiness through the simple act of walking together.